VLR 70 S
Up to 92% heat recovery
Decentralised ventilation – easy installation for new or existing buildings
Supplies fresh air from outside into your home or office
Prevents the growth of mould with improved air ventilation
Hygienic aluminium heat exchanger
Quiet operation
Installed in pairs, connect up to 8 units together
Shop Replacement Filters
Ask Quick Question
Product Overview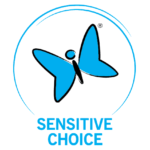 Sensitive Choice Product
---
This appliance has been independently reviewed by the National Asthma Council Australia.
Find Out More
Create a pleasant indoor environment in the home with the VLR 70 S decentralised heat recovery ventilation.
Installed in pairs with ducting through the walls, the VLR 70 S has a heat recovery level of up to 92%.
Product Details
Decentralised ventilation unit with heat recovery for ventilating apartments and small commercial properties.
Contemporary design with separate programming unit, can be used for floor areas up to approx. 100 m2. Axial fan with rigid fan curve, for use even in areas which are exposed to wind. With efficient aluminium heat exchanger and driving rain-resistant external panel. Straightforward filter replacement using easy to remove fan unit. Fine dust filter available as an accessory. White powder-coated stainless steel external panel. Matt white plastic internal panel. EC fan ensures efficient operation.
Installation in round or square wall outlets with a maximum thickness of 550 mm (550 to 800 mm including telescopic casing available as an accessory). Easily accessible electrical connection on the inside of the fan unit.
Read about ventilation and the prevention of mould.
Testimonial
The two-storey extension to our home was built to Passive House standards, well insulated, and airtight. The STIEBEL ELTRON decentralised heat recovery ventilation unit was installed in pairs with ducting through the walls. Four were installed in our living areas, and two in the bedroom. We find the VLR 70S a high-quality product and are happy to share our experience.
‐ Helen & Martin, WA
Technical Data
Model number
VLR 70 S
Max. power consumption (8 units)
92 W
Connection
1/N 100-240 V 50/60 Hz
Max. current (8 units)
3.8 A
Air volume flow
10-70 m3/h
Filter class
ePM1 ≥ 50 % (F7) | ISO Coarse > 30 % (G2)
Min. outlet aperture
ø 200 mm
square 185 x 185
Wall thickness
100 - 300 mm
Sound power level
35 dB(A) at 20 m3/h
Height
285 mm
Width
360 mm
Depth
590 mm
Weight
5.2 kg
Downloads
FAQ
Can the VLR 70 S be installed in apartments?
Yes, the VLR is ideal ventilation system for apartments as it can be installed by retrofit/renovation in existing buildings. Installing a ventilation system can prevent the build up of condensation and mould.
Will the VLR 70 S reduce condensation and prevent mould?
Yes, the VLR will reduce humidity through improved ventilation, preventing the build up of condensation and mould. Read more about mould here.