Under Sink Water Boiler
Stiebel Eltron's under-sink water boilers provide quick access to boiling water with a compact design, programmable timer, childproof push-and-turn mechanism, and thermal insulation for energy conservation. A smart investment for homes or offices.
Need help selecting the right water heater?
Click here to try our interactive Product Selector Guide.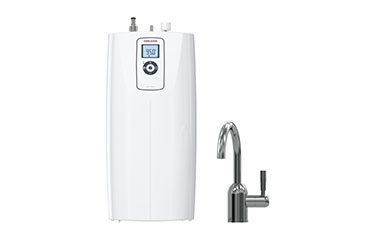 Coming mid-2024
Instant boiling water
Compact, slim design
Includes brushed tap
Find Out More
Stiebel Eltron Under Sink Water Boilers provide boiling water quickly and efficiently with a compact and sleek design. The brushed or chrome tap adds style to any room, and the programmable timer allows for energy conservation. Safety is a top priority with the childproof push and turn mechanism, while the high-quality thermal insulation reduces energy consumption. Investing in this product is a smart decision as it has a long lifespan and can be used in homes or offices.