Associations
At STIEBEL ELTRON, we are aligned together with various associations across Australia and the world. We appreciate their dedication to facilitating the exchange of ideas and information regarding the use and move towards energy efficient products. By working together with these associations, we hope to push an improvement in Australian building standards for improved living conditions. We finally would like to extend a word of thanks to these associations for supporting positive networking and communication in the industry.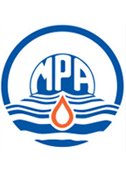 Master Plumbers Associations VIC, QLD, SA and WA
Master Plumbers Associations throughout Australia are the key factor of bringing together everyone in the plumbing trade. From individual plumbers to specialised installers and product suppliers such as STIEBEL ELTRON. As every state has its own Master Plumbers Association, it is ensured that policy implementation, training and the different forms of service work are perfectly adapted to the needs of our customers in the respective state.
With more than 90 years of hot water experience, STIEBEL ELTRON is proud to be a supporter of Master Plumbers associations Australia wide and sponsor their various events which brings the industry closer together.
Master Builders Association VIC & WA
The Australian Master Builders Associations are some of the most well know associations within the building industry. With more than 110 years of history, the MBAV and the MBAWA are leaders in servicing every stage in the construction phase. The Master Builders Associations have more than 30,000 members throughout Australia, which collaborate to facilitate continuous improvement in the quality of building.
STIEBEL ELTRON welcomes the MBA's efforts in education the building industry on green living construction. We are proud to support the association giving expert advice on heat recovery ventilation, hydronic heat pumps and other energy efficient home comfort solutions.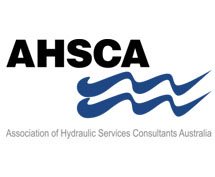 AHSCA
When it comes to complex planning and specification of plumbing, fire/gas services and sanitary drainage, the Association of Hydraulic Services Consultants Australia Inc (AHSCA) is the association to consult with.
STIEBEL ELTRON and the AHSCA work strongly together to ensure the correct specification of hot water and renewable solutions. This is becoming ever increasingly important as 2015 ABS statistics show that approximately two-thirds of Australia's population now live in a greater capital city. With no signs of slowing down, maximising space for living environments is essential. A compact decentralised DHW system can free up valuable space in the bathroom or laundry for amenities.
STIEBEL ELTRON is a proud member of all state chapters of the AHSCA, which allows direct access to the latest planning and specification regulations in Australia.
Building Designers Association of Victoria
The Building Designers Association of Victoria is a not-for-profit industry body which represents building design professionals. The BDAV is managed by a committee of volunteers from amongst the membership, whose objective is to advance the profession of building design, by offering cost-effective, quality, membership services and benefits.
The BDAV is an industry leader in continuing professional development and has won industry awards for its CPD delivery. The BDAV's CPD program features industry-specific educational seminars, general meetings and other educational events which provide BDAV members and other interested persons with numerous opportunities to expand their skills and knowledge on a wide range of issues.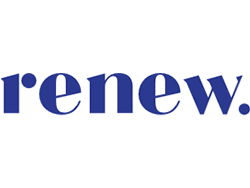 Renew
For STIEBEL ELTRON sustainability and energy efficiency are not just phrases but essential parts of our everyday business. That's the reason why we are one of more than 6000 nationwide members. The Australian wide magazines 'Sanctuary: modern green homes' and 'ReNew: technology for a sustainable future' are a very good medium to spread the idea of the house of the future: All-electric with solar PV power and highly efficient heat pumps to lower the consumption of the biggest power consumers in Australian households, the hot water and heating systems.
Renew provides free independent advice on alternative technology. At STIEBEL, we believe electricity is the energy of the future as it can be produced using renewable methods of energy production. This concept can be furthered with the latest innovations in sustainable technology. DHW heat pumps manufactured by STIEBEL ELTRON can provide up to 74% savings compared to conventional electric storage tanks.
By providing people with energy efficient solutions for their homes, we are proud to be a Renew member and a part of this positive change.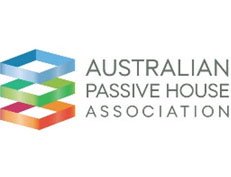 Australian Passive House Association
The Australian Passive House Association is a not-for-profit organisation which supports customers dreams of building greener, more sustainable, low energy and high-performing homes. As more and more people become energy conscious, combined with rising energy costs, building a passive house becomes a solution.
To ensure the high efficiency of an air-tight passive house construction, a ventilation system with heat recovery is paramount. STIEBEL ELTRON's range of modern ventilation products are the solution for your project. STIEBEL's ventilation units offer up to 90% heat recovery thanks to their cross-current heat exchanger. When combined with hydronic heating powered by energy efficient heat pumps, ongoing heating costs can be considerably reduced. Even during the colder winter months where the cost of heating your home rises, a passive house using hydronic heating combined with a ventilation system utilising heat recovery will keep costs and energy consumption down year-round.
STIEBEL ELTRON promotes the move towards Passive House construction standards in Australia.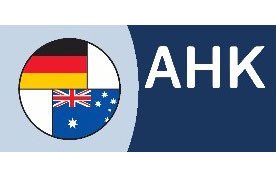 Australian-German Chamber of Commerce
With more than 40 years of experience in fostering the bilateral trade between Australia and Germany, the Australian-German Chamber of Commerce is the ideal partner for STIEBEL ELTRON in the Australian market. With their locations in Melbourne and Sydney, there is always a competent team of experts available to deal with all facets of international trade. In over 20 years of operating in Australia, we have learned to match the best characteristics of both countries to guarantee our customers a streamlined experience and outstanding service.
At STIEBEL ELTRON we foster the exchange of innovative technologies between markets, and we appreciate the Chamber's efforts to facilitate this endeavour.