Room Heaters
When the cold weather hits, ensuring that our homes are kept toasty warm is essential. This will guarantee our comfort as well as help to lessen the chance of becoming unwell. STIEBEL ELTRON has a number of options to choose from, including convection electric panel heaters, under-tile heating and hand dryers. With the high energy star ratings of the heaters, you can rest assured that they're energy-efficient, too.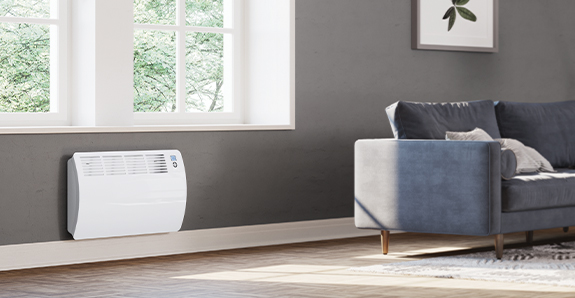 Highly sensitive thermostat
Slim compact design
Thermal safety cut out
Silent operation
Convection heating, Asthma and allergy friendly
View All Products
Fan assisted heater for quick room heating
Automatic cut out when set temperature is reached
Slim curved design
Easy wall mounting installation
Thermal safety cut out
View All Products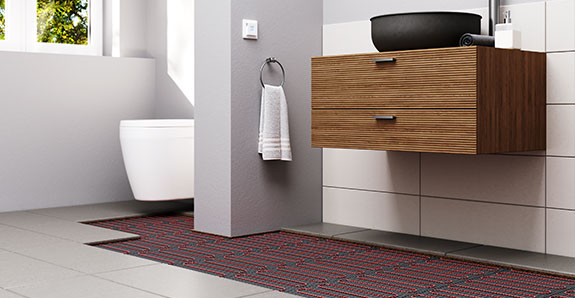 Easy installation with adhesive mesh to hold mat in place
Fully programmable controller
Operates independently of existing heating system
Ideal for renovations or new buildings
One controller can operate both the under tile and in-shower under tile heating mats up to 15m2
View All Products
Hygienic touch free operation
Plastic or brushed stainless steel casing
HEPA filtration for room sanitation
View All Products
Know more about STIEBEL ELTRON Room Heaters
STIEBEL ELTRON offers a range of room heaters that provide a safe and comfortable environment with high energy efficiency. Our advanced German room heating engineering ensures ultimate reliability and outstanding performance in your wall-mounted panel heating system.
With steady, radiant heat, a STIEBEL ELTRON room heater can transform your home from cold to cosy. Our electric heating appliances are sold fully assembled, making installation as simple as mounting the heater on the wall and plugging it in. Our electric room heating systems are also user-friendly and equipped with various safety features to protect your home.