Hot Water Heat Pumps
If you're looking for an energy efficient means of providing your home with hot water, the heat pump hot water systems supplied by STIEBEL ELTRON are the answer. Engineered by Germany's market leader, STIEBEL's hot water heat pumps harvest natural energy from the air to efficiently create hot water. Unlike solar systems, hot water heat pumps in Australia don't rely on a steady supply of sunlight in order to operate – instead, they work at all times of the day or night and in all weather conditions.
Need help selecting the right water heater?
Click here to try our interactive Product Selector Guide.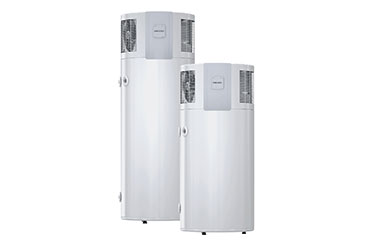 German engineered
Designed for diverse Australian conditions
Solar PV ready to run off PV-system
Quiet operation with encased compressor design
Maintenance free current impressed anode suitable for hard or soft water areas
Available in two tank capacities: 220 or 302 litres
H models contain a smart element to aid hot water recovery for high use of hot water.
Find Out More
Know more about STIEBEL ELTRON Heat Pumps
With nearly five decades of experience in heat pump technology, STIEBEL ELTRON has been at the forefront of energy-efficient hot water solutions since as early as 1976. The STIEBEL ELTRON WWK Hot Water Heat Pump has established itself as a market leader, offering exceptional energy cost savings and environmentally friendly hot water throughout the year. This proven hot water heat pump technology has undergone over fifty years of rigorous testing in Germany, ensuring that consumers can truly benefit from significant energy, environmental, and financial savings.
STIEBEL ELTRON's air-source hot water pumps guarantee energy-efficient hot water year-round, thanks to their advanced design. In comparison to conventional hot water electric systems in Australia, these heat pumps can reduce hot water energy consumption by up to 74%. Moreover, our heat pumps are highly adaptable, capable of installation both indoors and outdoors, and they operate efficiently even in lower temperatures.