Company Profile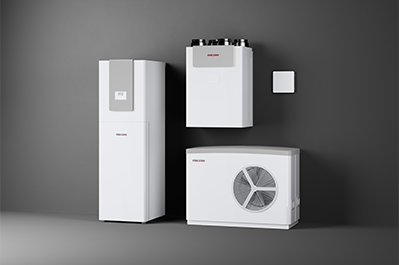 STIEBEL ELTRON is a leading company dedicated to providing exceptional home comfort products to help customers create their ideal homes of the future. With almost a century of experience in manufacturing innovative home appliances, STIEBEL ELTRON has become synonymous with eco-friendly, energy-efficient heating, ventilation, and hot water.
Our success is based on a set of principles that include high quality, innovation, technical efficiency, reliability, and customer-oriented service. We take pride in our reputation for German engineering excellence, which has enabled us to distribute our products globally from our origins in Germany.
STIEBEL ELTRON Australia began operating in Melbourne in 1995 as a licensee and gradually expanded its presence in the Australian market, specialising primarily in water and room heaters. After many years of local success, STIEBEL ELTRON Australia became a subsidiary of STIEBEL ELTRON Germany in 2012. Today, STIEBEL ELTRON Australia has showrooms and sales offices in Adelaide, Brisbane, Melbourne, Sydney, and Perth.
We are committed to developing more efficient products that save water and energy, as well as systems that offer greater convenience and comfort. This focus on innovation and sustainability positions us as a future-driven company. Our future-oriented solutions, developed for today, hold us in good stead for the future. Moreover, we are committed to electrification and developing products that support a transition to a more sustainable, electric future.
With over 100 years of experience in developing innovative building services, 50 years of heat pump experience, and 25 years of ventilation experience, we are confident in our ability to continue providing exceptional products and services to our customers.
Join us in creating the homes of the future with STIEBEL ELTRON.