Company Profile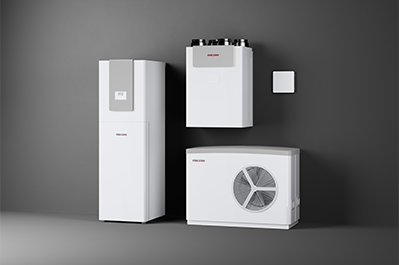 STIEBEL ELTRON is a company committed to delivering exceptional home comfort products to assist our customers in developing homes of the future. With a rich heritage of more than 95 years in manufacturing innovative home appliances, STIEBEL ELTRON has become synonymous with high quality space heating, water heating, and renewable energy products.
Our principles of high quality, innovation, technical efficiency, reliability and customer-oriented service underpin our success. Our reputation for German engineering excellence has seen us grow from our humble beginnings in Germany to distribute our products to over 120 countries worldwide.
STIEBEL ELTRON is a truly global company with representation in Europe, America, Australia and Asia by 26 subsidiaries and distribution partners. Our products are as individual as the markets we support. Our expertise in home comfort solutions enables us to customise innovative solutions unique to our diverse markets. Technical know-how along with over 95 years of experience sees us adapt and develop our product portfolio to suit ever-changing markets.
STIEBEL ELTRON Australia began operations in 1995 as a licensee out of Melbourne and steadily developed the Australian market specialising predominantly in water heaters and room heaters. In 2012, STIEBEL ELTRON Australia became a daughter company of STIEBEL ELTRON Germany after many years of success locally. Today, STIEBEL ELTRON Australia has showrooms and sales offices in Adelaide, Brisbane, Melbourne, Sydney, and Perth.
Within Australia STIEBEL ELTRON's success has been in providing home comfort solutions including instantaneous electric hot water systems, compact storage water heaters, hot water heat pumps, water filtration, space heating and more recently ventilation systems with heat recovery.
Development of more efficient products that save both water and energy, systems that offer greater convenience and comfort are positioning STIEBEL ELTRON as a future driven company. Our future-oriented solutions developed for today hold us in good stead for the future.