Snowy Mountains
New South Wales | Family House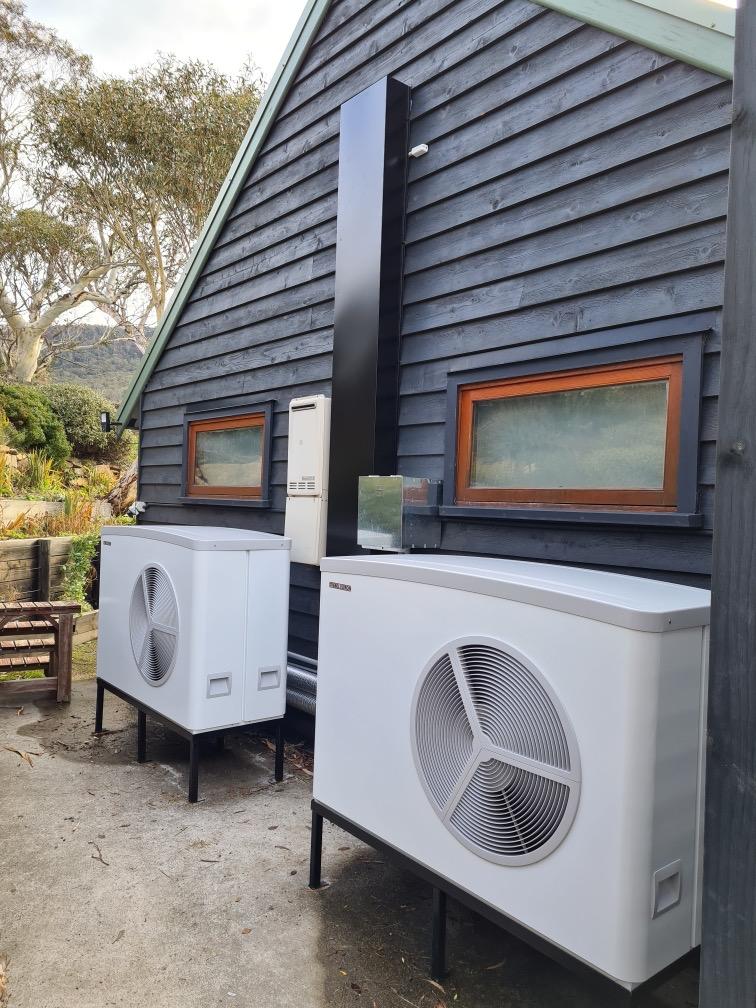 Out with the old — in with the new!
This hydronic heating installation at Crackenback in the Snowy Mountains retires a gas boiler/solar thermal system, and now provides all of the heating for this Large Alpine home.
Fossil fuels are on a decline in the electricity market – not only are they becoming more scarce, but they're also harmful to the environment. Renewable energies are set to become the norm for our home's energy supply. As nearly 80% of the energy consumed in the home is for heating and hot water, it makes sense to focus on generating green power for hydronic heating systems.
Installed by Jindabyne Hydronic Heating and Cooling.
Products
2 x WPL 25 Air Source Heat Pumps
1 x SBP 700E Buffer Cylinder
1 x WPM Heat Pump Manager

Hydronic Installer
Jindabyne Hydronic Heating and Cooling