Kangiara Homestead
New South Wales | Family House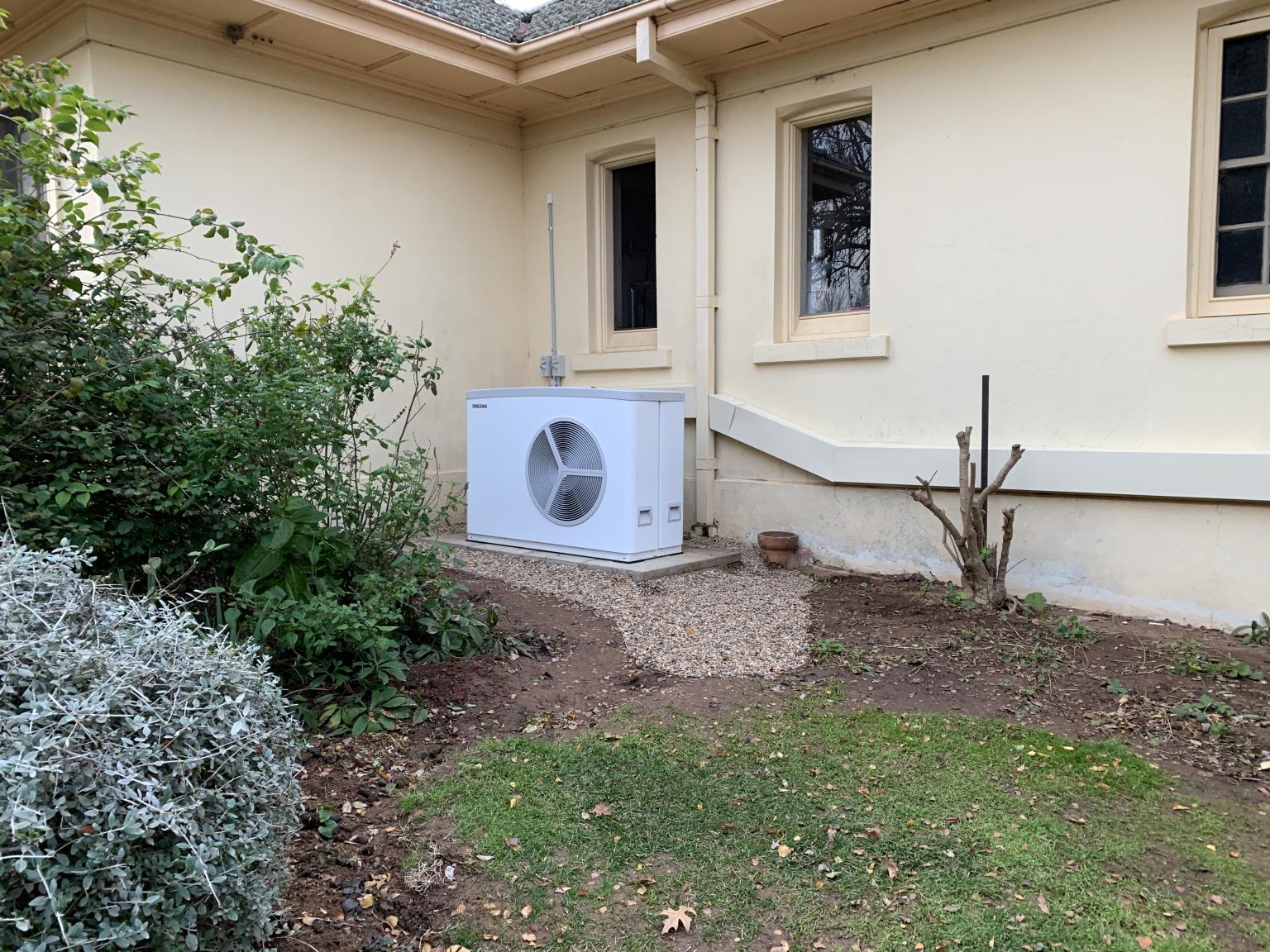 Located in Kangiara near Boorowa, this classic Australian double brick homestead was built in 1927. With fifteen habitable rooms, including what was once known as the maids' quarters, the property breathes history, and no doubt has many stories to tell!
With the primary source of heating provided by eight open fireplaces, keeping the home warm would have been a challenge. The solution provided by Dawson Heating and Cooling was to install a full home hydronic heating system, designed to thermostatically control the temperature in every room.
The heat source selected was a Stiebel Eltron hydronic heat pump, combined with a 200L buffer tank. The internal Stiebel equipment was installed in a dedicated room formerly known as the "Meat House".
Delonghi Radel steel radiators panels were selected as the main heat emitters using Giacomini thermostatic controlled flow valves. A Richmond hydronic heated towel rail was also installed in the main bathroom.
The customer is extremely satisfied with the outcome and is now enjoying the effortless operation of their new Stiebel Eltron heat pump.
Products
1 x WPL 25 Air Source Heat Pump
1 x SBP 200L Buffer Cylinder

Hydronic Installer
Dawson Heating and Cooling