Greenhouse by Joost
Victoria | Residential and Commercial Building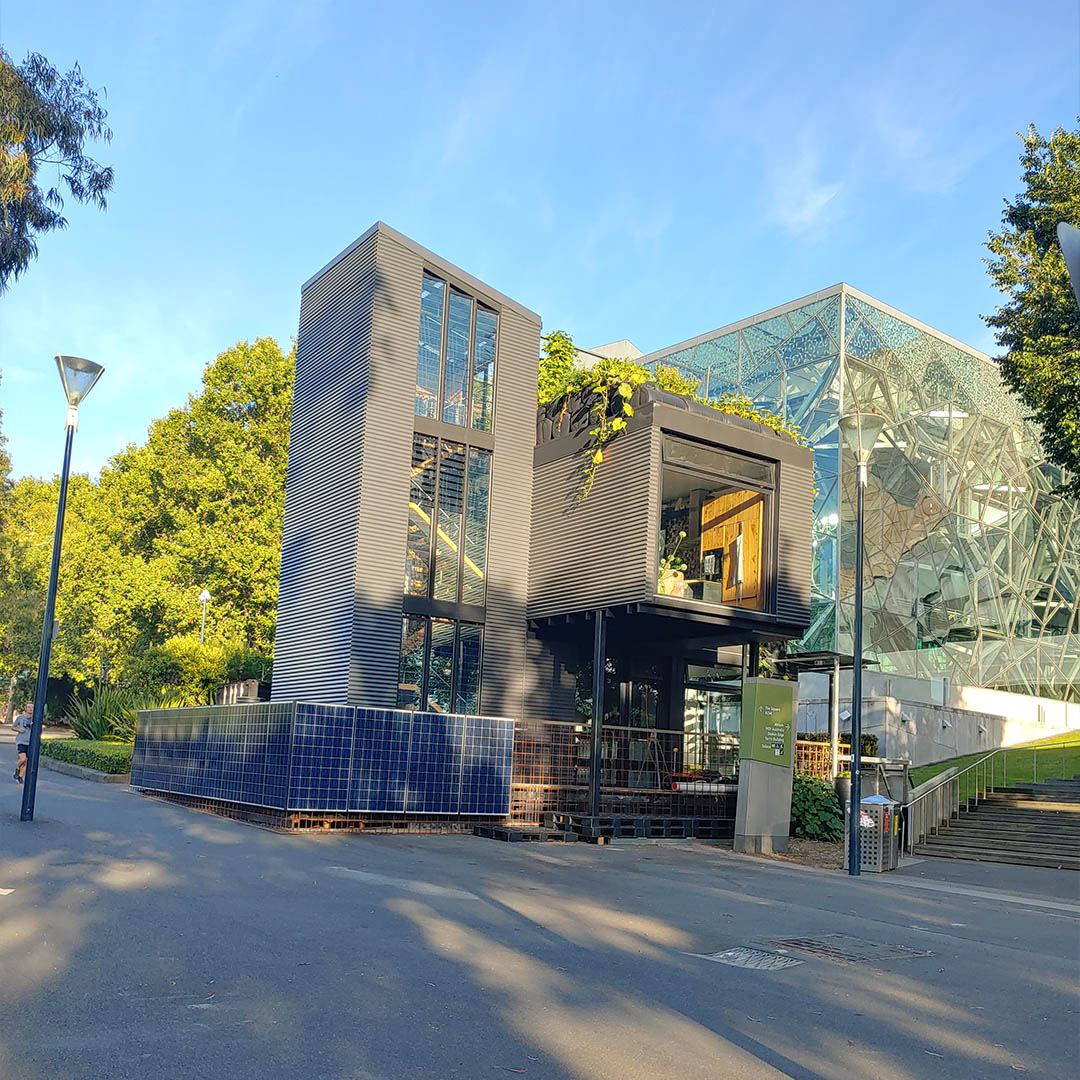 Perched by the bank of the Yarra, a recyclable steel frame overflows with corrugated iron, 44-gallon drums, garden vines and solar panels. Fed Square's River Terrace hosts the culmination of a 12-year quest for the next level of zero waste off-grid sustainable living — Joost Bakker's Greenhouse.
Greenhouse has seen many forms, from pop-up restaurant to complete urban farmhouse. Always a beacon of sustainable practice in the hospitality industry, this latest incarnation will see chefs Matt Stone and Jo Barret inhabit this self-sustaining micro-ecosystem for six months. The celebrity chefs aim to cook over 300 recipes, host educational dinners and push the possibilities for holistic food, house and zero waste living.
Stiebel Eltron is proud to be a part of the sustainable systems powering this project. Stiebel Eltron systems for heating, cooling, hot water, air filtration and heat recovery set the background for aquaponic tanks (freshwater mussels, fish and prawns), a mycelial (mushroom) wall, the central staircase greenhouse (made from ethically sourced timber), charcoal filtered water tanks and even a biogas reactor. Coupled with deeply integrated passive house principles, Stiebel Eltron know-how sits alongside and connects with the living ecosystem of Greenhouse.
Read more about the project
Products
1 x WPL 17 Air Source Heat Pump
1 x HSBC Combi Cylinder
2 x VLR 70S Dcentralised Heat Recovery Ventilation Units