The first small water heater, the SNU 5 was put into production in 1957. It set new standards for convenient domestic hot water heating in kitchens. It was also the same year that Stiebel Eltron began manufacturing coffee machines for commercial aircraft.
Stiebel Eltron continues to develop small water heaters that offer greater convenience and can help to save both energy and water. The SNU series of water heaters from Stiebel Eltron are compact in design and are ideal for point of use hot water at a single sink. These water heaters are open vented and as such require a specialised tap (4 styles available) to be used in conjunction with the SNU water heater. The under sink installation design of this water heater can help save water and energy by delivering hot water quickly to the outlet without delay.
Find out more about the SNU by clicking here.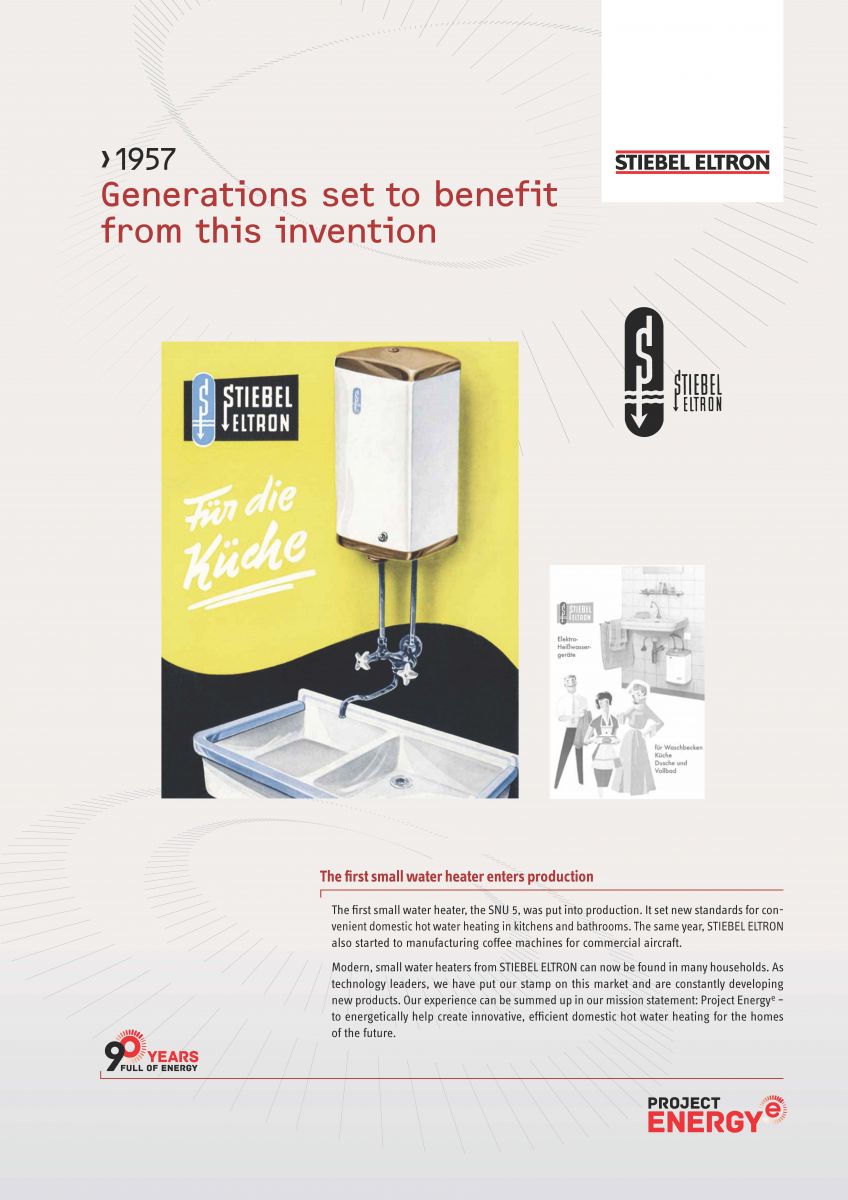 ---
Share