With manufacturing of large instantaneous water heaters underway in 1938, Stiebel Eltron continued with its focus on innovative products. The Patent Office was kept busy with more than 35 German and12 foreign patents registered. Stiebel Eltron took out 10 patents for the coil immersion heater alone.
This commitment to innovation continues to this day with Stiebel Eltron focusing on developing hot water, heating and cooling solutions for homes of the future.
Find out more about our range of instantaneous 3 phase electric water heaters.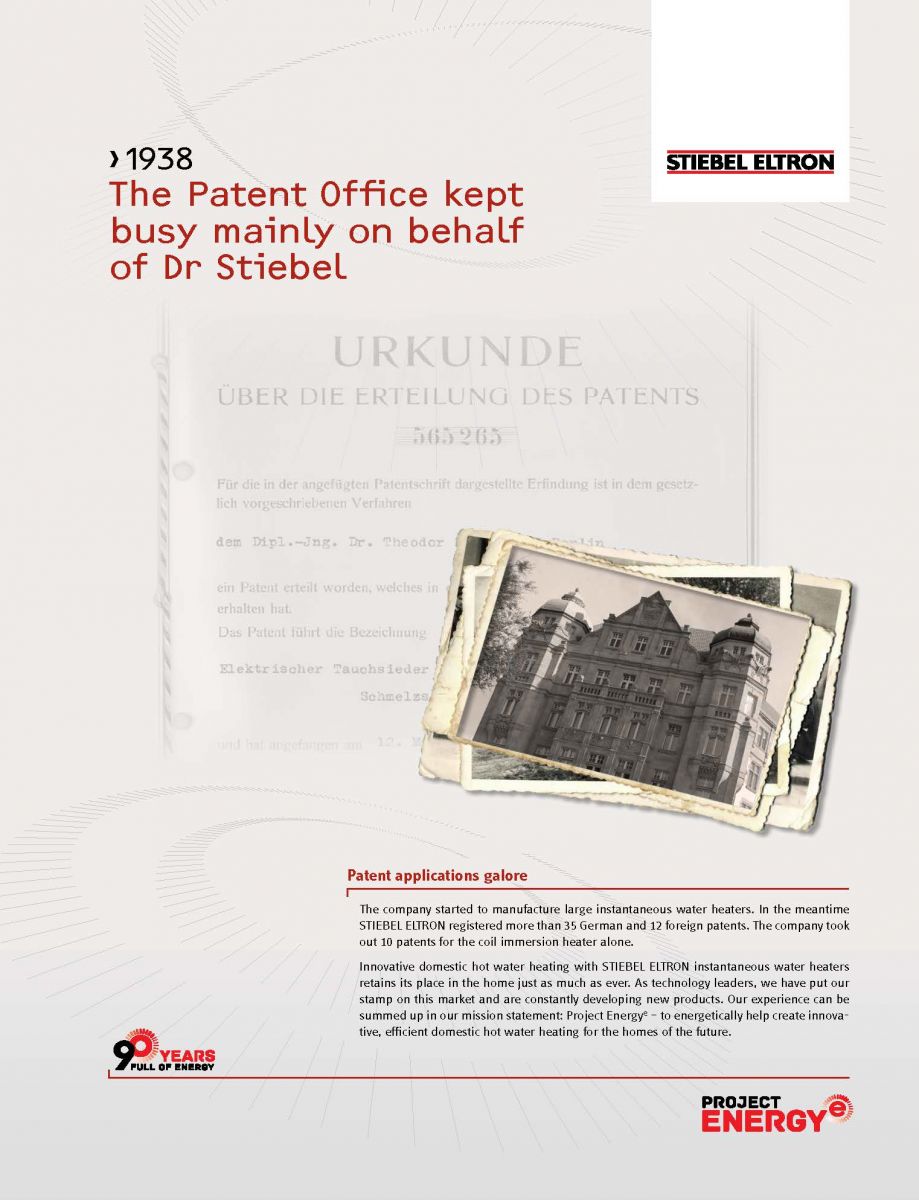 ---
Share