The idea of using solar energy resulted in the development of solar collectors. Over the next few years Stiebel Eltron went on to develop a number of solar products with a complete range, including high performance flat-plate collectors, DHW cylinders and compact solar installations.
Stiebel Eltron continues to develop solar products and solar technology from Stiebel Eltron is enjoyed in many households. As technology leaders, we have put our stamp on this market and are constantly developing new renewable energy products.
Within Australia Stiebel Eltron continues to develop custom renewable energy products including our WWK heat pump which is made in Germany and has been designed for Australian conditions.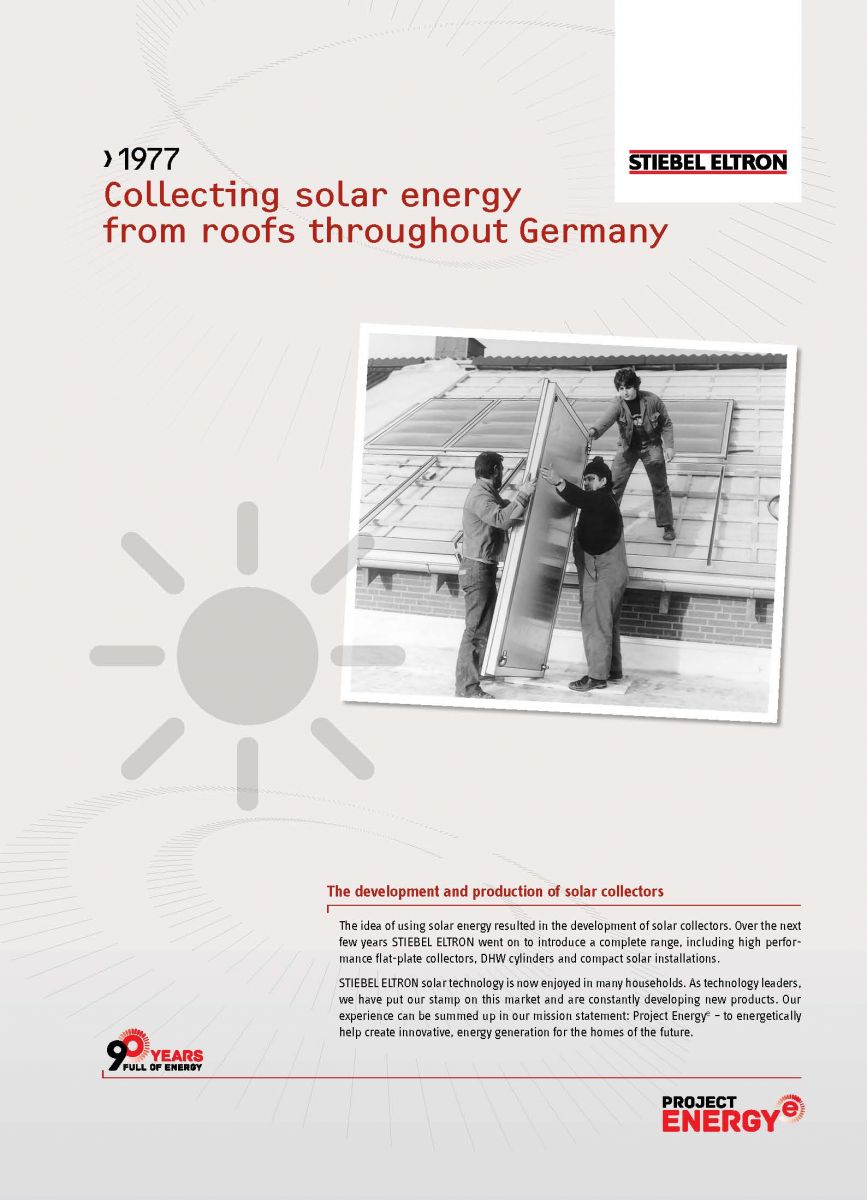 ---
Share