STIEBEL ELTRON is synonymous with reliability, and perhaps the water heater installed at the Kleinesdar home in Bielefeld Germany can best encompass a great example of the high quality standards from STIEBEL ELTRON. Production of the Stiebel Eltron DH 18 instant water heater began in 1949. Wilhelm Kleinesdar had the original purchase receipt dated 30th September 1958, the water heater was located in his basement and serviced his bathroom for 56 years. "Without repair" said Kleinsdar, despite the very high lime content in the water.
With the invention of the fully-electronic instantaneous electric water heater models in 1987, the thermally controlled style water heaters gradually disappeared from the market. This DH 18 is now on its way to the STIEBEL ELTRON museum and the new DEL instantaneous electric water heater takes its place in the Kleinesdar home.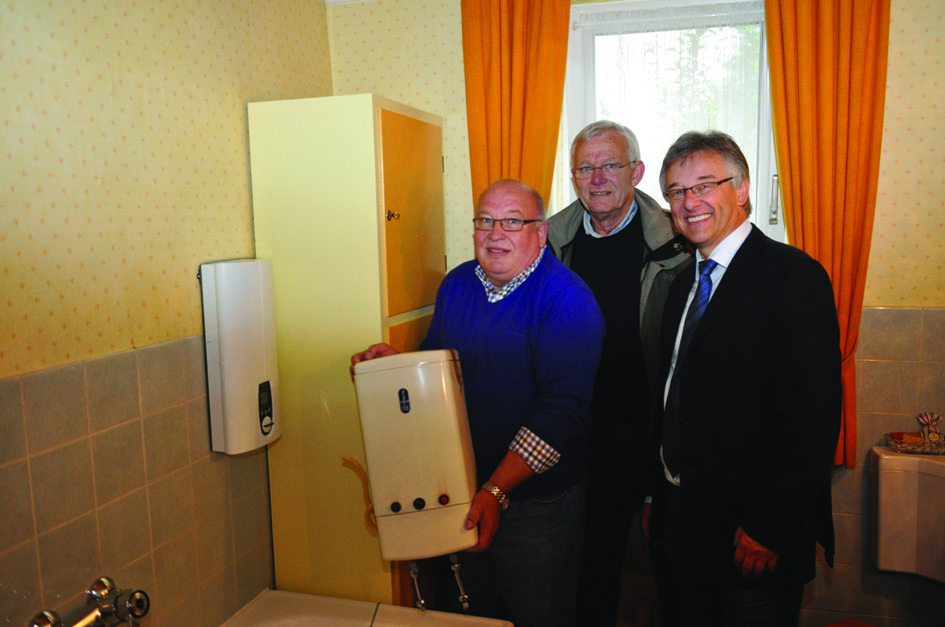 Image (left to right): Wilhelm Kleinesdar, installer Ulrich Dresing and STIEBEL ELTRON employee Gerhard Langner.
---
Share